Data Synchronization: The Linchpin of Precision Ag Progress
The fate of the precision ag industry is currently poised for two outcomes. In one scenario, the industry sits on a tipping point of new innovation and rapid grower adoption; in another, precision ag may experience a decade of technological stagnation and slow growth. The key to progress lies with data synchronization that is governed by a central platform. Matt will present the three current approaches to precision ag offerings and address the breakdown that occurs in ecosystems that are void of synchronization and centralization.
Speaker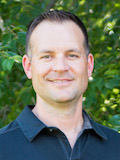 SST Software
CEO
824 North Country Club Road
(888) 377-5334
Biography: Matt Waits is CEO of SST Software, an industry leader in agricultural information management. In the late 90s, he was appointed Director of the SST Information Lab program. Convinced that information management would play a vital role in meeting the food supply demands of an increasing population, Waits recognized that the underlying infrastructure necessary to process vast amounts of spatial farming data did not exist. Without this data frame work, he feared that the future of farm information management would be severely hampered. In 2001, Waits guided SST Software in the development of an enterprise level, data management platform that encompassed what he envisioned as the essential components for meeting the needs of site-specific farm management. This platform, later branded as agX, is now the underlying infrastructure that manages data and provides information services on tens of millions of acres across the United States, Canada, Australia, and South America. SST is currently internationalizing agX to be compatible with its clients across 23 countries. In 2012, Waits assumed the role of CEO of SST Software. Continuing to solidify his vision of information management becoming the fourth revolution in modern day ag, he opened agX for integration throughout the farming industry. Since that time, agX has seen rapid adoption by the top providers of precision ag products and services. Waits graduated from Oklahoma State University with a B.S. in Agricultural Economics. He resides in Stillwater, Oklahoma and has leadership roles in several charitable causes. He enjoys running, flying as a private pilot, and spending time with his wife and three kids.
Date
July 28, 2015 01:00pm
<< Return to conference program