MapShots Showcase
Review of the latest enhancements to AgStudioTM, AgStudio SelectTM, and the AgDirector ServiceTM.
Speaker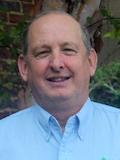 MapShots, Inc.
President
5995A Parkway North Blvd. Suite 9
Cumming, GA 30040
678.513.6093
Biography: Ted Macy, grew up on farm in Indiana. It was as a freshman at Purdue University that Teds vision of ag data management was born. Ted earned a Masters degree in Ag Mechanization and continued farming for 10 years, growing his precision agriculture roots. Ted started Applications Mapping, Inc. with a major soil testing firm in Frankfort, IL in 1992. Applications Mapping, Inc. developed the AgLink software that grew to become one of the most widely used precision ag software packages in the industry. In 1993, John Deere purchased Applications Mapping and formed AGRIS Corporation. While at AGRIS, Ted continued the development of AgLink and also worked on several advanced data management projects for Deere & Co. His contributions were recognized in 1997 when he was awarded the Farm Chemicals SiteLiner precision ag industry award, and in 2008 when he was awarded the Precision Ag Award of Excellence by Meister Publications. In 1999, Ted formed Mapshots, Inc. with his wife Nancy. In December 2008, Pioneer Hi-Bred acquired a majority ownership interest in MapShots. As it has from inception, MapShots continues to provide innovative solutions for data management in the agriculture industry. Today, MapShots provides the agricultural industry with MapShots AgStudio® precision agronomy software products.
Date
July 28, 2015 03:30pm
<< Return to conference program