Future-Proofing Ag Technology Investments
Back in 1990, dial-up Internet was the wave of the future and cassette tapes were the preferred method of listening to and sharing music. It's safe to say technology has changed since then.
Today, agribusinesses are inundated with the newest advancements in precision agriculture. How can anyone be sure that what's new today won't be old tomorrow? Making informed decisions about evolving technology and what is adaptable will be key to maximizing profits today, tomorrow, and well into the future. With over 25 years of experience in the precision agriculture industry, GEOSYS has learned how to provide solutions that last.
Speaker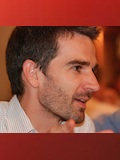 GEOSYS
Global Sales and Marketing Lead
763-557-0092
Biography: Matthieu joined GEOSYS in 2005 and has held a variety of key positions within the company, including chief technology officer. At GEOSYS, he focuses on creating services to help farmers and other agriculture professionals improve their agronomic and economic efficiency. He was instrumental in developing the first global remote sensing web-based platform, giving UK farmers greater ability to improve nitrogen management decisions. In addition, he has led the development of several precision ag-related services in North America, South America and Europe. Prior to GEOSYS, Matthieu worked for the Tunisia Ministry of Agriculture, the Potato Research Center of Canada and Syngenta. He studied agriculture techniques and ag food business at ESITPA in Normandy, France.
Date
July 28, 2015 04:30pm
<< Return to conference program