Soil Sampling Done Right
Grid sampling or zone sampling is the question for which nutrients, for which crops and from which data. Are USDA soils maps accurate enough for variable rate nutrients and seed at $300+ a bag? What do yield maps contribute to soil sampling accuracy? Which is more important, the number of soil cores or the location of cores for a sample?
Speaker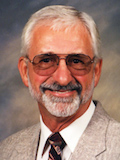 Tom McGraw Consulting
Owner
320-292-6373
Biography: Tom started a crop monitoring company in southern Minnesota 30+ years ago. He soon concentrated on soil sampling and initiated grid sampling at the advent of precision agriculture. As variable rate application of nutrients became common practice, Tom spread the company, Midwest Independent Soil Samplers, from Canada to Texas and from the Mississippi River to the Rockies. The company also did work outside of the main trade area. Today Tom does consulting work, in the States and internationally.
Date
July 29, 2015 08:00am
July 29, 2015 01:30pm
<< Return to conference program