Enabling Technology to Increase Uptime, Performance and Efficiency
Building services around existing technology products is easy, but does it create value for the customer? To build on customer and dealer relationships you require more. AGCO's Fuse® Technologies is paving the way to better machine optimization, performance and value.
Speaker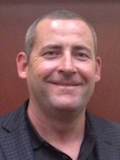 AGCO Corporation
North American Field Sales and Marketing Support Manager
512-913-9857
Biography: Jason OFlanagan manages AGCOs North American Technology Field Marketing team. He is a 16-year veteran of Precision Agriculture, with experience in Engineering, Sales and Marketing.
Date
July 29, 2015 03:00pm
<< Return to conference program