Using NovAtel CORRECT and TerraStar for High Accuracy Applications
NovAtel CORRECT combines GNSS correction data from TerraStar's global reference network with NovAtel-designed algorithms to yield robust sub-decimeter positioning without the need for a nearby base station. In this session, you will learn about precise point positioning (PPP) using TerraStar corrections and how this can be used in applications requiring better than 10cm (4") accuracy. The talk will explain how PPP works as well as summarizing the benefits and tradeoffs compared to other solutions like RTK and WAAS. Results from real-world agricultural testing in North and South America will be presented to illustrate what kind of performance a user can expect in both open sky conditions and when operating near tree lines.
Speaker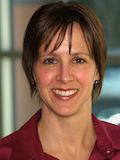 NovAtel, Inc.
Business Development Manager
403.295.4980
Biography: Sara Masterson is the Business Development Manager for Correction Services at NovAtel. She was responsible for the development and launch of TerraStar services within NovAtel and is now focusing on growing the subscription business at NovAtel and developing additional services for NovAtels key markets. She was the Product Manager for NovAtels OEMV and OEM6 product lines from 2003-2009 and Portfolio Manager for OEM6 receiver, enclosure and antenna products from 2009-2011. She joined NovAtel in 2003 after 6 years working in the marine navigation market with Thales GeoSolutions in San Diego. She also spent 6 years as a Naval Reservist in the Canadian Armed Forces while obtaining a B.Sc. in Geomatics Engineering from the University of Calgary.
Date
July 30, 2015 09:00am
<< Return to conference program