20 Years in Review
Imagine a world without smartphones, without auto-guidance systems on tractors, without variable-rate controllers, without GPS, without the Internet, without ……. without many of the technology tools that we depend upon for agriculture in 2015. In 1995 some of these technologies existed, but they were just beginning to be used in agriculture. When we gathered for the first precision ag conference---which later became the InfoAg Conference series, we had predictions and dreams of how these tools would help make crop and soil management decisions, and how the information flow and communication provided by the Internet might fit into use on the farm. Twenty years later, most of those dreams are now reality, but we have gone so much further in development of precision farming tools, information services, and communications technologies. We now use, and are dependent upon, so many more tools that we couldn't even imagine in 1995.
Speaker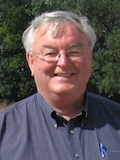 Reetz Agronomics
107 S. State St., Ste 300
217-762-2074
Biography: Dr. Harold Reetz founded Reetz Agronomics in 2010 and provides consulting services in agronomy, high yield cropping systems, precision farming technology, conservation systems, and on-farm research. Major current activities include coordinating nutrient management demonstrations for the Conservation Technology Information Center in the Indian Creek Watershed, Livingston County, Illinois; serving as part-time staff agronomist for Argonne National Laboratories, working on production systems for bioenergy crops. He also works for several companies in evaluating of new technologies for precision farming and for high yield crop production. He is also writing technical publications on nutrient management, and serves on several advisory groups. A graduate of the University of Illinois and Purdue University, he was Extension Agronomist at Purdue from 1974 through 1982. From 1982 to 2010, he was Midwest Director, International Plant Nutrition Institute.
Date
July 28, 2015 01:00pm
July 28, 2015 03:30pm
<< Return to conference program