Agronomic Lessons from Data Analysis
With Premier Crop finishing its 17th crop year, Dan will share agronomic examples of how growers and their advisors are using data analysis to drive higher profits and make more environmentally sustainable decisions.
Speaker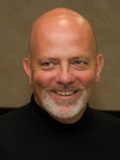 Premier Crop
2037 Grand Ave, Suite C
West Des Moines, IA 50265
(515) 334-5560
Biography: Dan Frieberg is President of Premier Crop Systems, LLC, a precision ag data processing company located in West Des Moines, Iowa. Dan grew up on a farm in Iowa and graduated from Iowa State University. His career includes wholesale fertilizer sales, retail management, serving as CEO of the Iowa Fertilizer and Chemical Association and later the Agribusiness Association of Iowa and business consulting.
Date
July 28, 2015 01:00pm
July 28, 2015 03:30pm
<< Return to conference program