ISPA and Precision Agriculture around the World
As a "management strategy that uses information technology to bring data from multiple sources to bear on decisions associated with crop production", precision agriculture has a tremendous potential to change the face of agriculture for the best all around the world. The International Society for Precision Agriculture is well positioned to federate the scientific expertise available on the planet and generate consensus on critical issues leading to powerful decision rules based on the wealth of information generated by the technologies at our disposal.
Speaker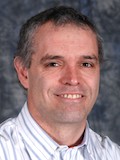 Agriculture and Agri-Food Canada
Research Scientist
450 515-2102
Biography: Dr. Nicolas Tremblay is President-Elect of the International Society for Precision Agriculture (ISPA). He leads an important research program for Agriculture and Agri-Food Canada and is known for his ability to generate new knowledge for the benefit of the agricultural sector. He is currently involved in the management of nitrogen fertilizer applications using remote sensing, geomatics, geostatistics and meta-analyses. He has also conducted research on fluorescence techniques for the detection of stresses affecting crops. Dr. Tremblay is the author of more than a hundred scientific peer-reviewed publications. Dr. Tremblay is adjunct-professor at Laval University in Quebec City, University of Ottawa and the Université de Montréal.
Date
July 28, 2015 03:30pm
<< Return to conference program