Precision Technologies That Have Worked For Us and A Wish List for the Future
The talk will cover various uses for precision technology that have proven themselves on Martin Farm, including management zone creation for soil sampling and precision fertilizer application, sensors to aid in variable rate nitrogen and growth regulator application and careful farm recordkeeping . It will also cover mistakes made and hopes and concerns for the technology in the future.
Speaker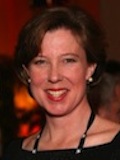 Martin Farm
(256) 637-2281
Biography: Larkin Martin is responsible for the management of a family farming operation in north Alabama. The farms principal crops are corn, wheat, soybeans and cotton. In recent years they have also raised canola, sesame, peanuts and sorghum. The operation covers around 7,000 aces of owned and rented land. Martin Farm uses RTK guidance on their equipment, GPS mapping and precision technologies for soil sampling, prescription fertilizer applications and business recordkeeping. Larkin is a past Chairman of The Cotton Board, a 2012 Eisenhower Agricultural Fellow and a Trustee of the Farm Foundation.
Date
July 29, 2015 09:00am
July 29, 2015 03:00pm
<< Return to conference program