Drone Applications in Modern Agriculture - Turning Pictures into Decision Support
During this talk, attendees will be introduced to drone technologies, how remotely sensed imagery collected from drones and low altitude aircraft can be used to assess crop conditions, weed infestation, chemical needs and yield potential. Case studies for row and cash crops will be presented.
Speaker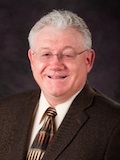 AgPixel, LLC
EVP Research and Technology Development
5530 West Parkway, Suite 300
Johnston, IA 50131
785-393-5428
Biography: Dr. Kevin Price grew up working on a farm/ranch in the very rural area of the state of Utah, USA. He was a professor for 27 years and adviser to over 80 Ph.D. and Masters students. He retired from Kansas State University in March of 2014, but continues to hold the title of Professor Emeritus in Agronomy at KSU. In March of 2014 he became the Executive Vice President of AgPixel working out of Des Moines, Iowa. He is an author of over 400 publications and served as adviser on drone applications in agriculture to the US National Research Council. He has conducted research in 14 counties and is among the pioneers in the application of drone remote sensing technologies in agriculture. He is cited in over 50 news articles and has spoken to over 15,000 conference attendees in the past two years on the topic.
Date
July 29, 2015 12:30pm
July 29, 2015 04:00pm
<< Return to conference program