Satellite System Innovations
Planet Labs will discuss how a new constellation of 'shoebox satellites' may change how satellite imagery will be used in production agriculture.
Speaker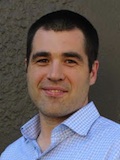 Planet Labs
Account Executive
612-460-7186
Biography: Ryan leads agriculture sales efforts for Planet Labs, a small satellite company that owns and operates the world's largest fleet of earth imaging satellites. Ryan works with innovative companies through Planet Labs' Agriculture partner program, which provides early access to the world's first high resolution daily-global crop health monitoring system. Ryan has nearly a decade of experience in the geospatial and ag sectors working with a diversity of agriculture companies including large scale growers, coops and ag retailers, seed and chemical companies, commodities merchants and integrated food manufacturers. Ryan attended grad school in Geographic Information Sciences at Saint Mary's University and holds a BA in Entrepreneurship from the University of Saint Thomas.
Date
July 29, 2015 08:00am
<< Return to conference program