Real-World Ag Big Data and Analytics
This session shares the how-to's and lessons learned from building and operating an Ag Big Data and Analytics system for a large-scale U.S. grower. Learn what it takes to build, sustain and get an ROI from a grower-owned, vendor-neutral Ag Big Data system. See what tactical and strategic advantages are available from near-real-time insights into any color equipment and the integration of multiple internal and external data sources. Discover the rewards of owning and controlling your data and analytics.
Speaker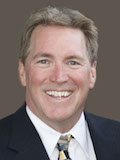 Enterprise Group, Ltd.
President
14781 Memorial Drive#2336
Houston, TX 77079
760-504-8569
Biography: Douglas Hackney is the president of Enterprise Group Ltd., a business intelligence (BI), big data and analytics solutions consultancy servicing primarily enterprise, multinational customers. Mr. Hackney and Enterprise Group, Ltd. currently specialize in Internet of Things (IoT) big data systems with a focus on the agriculture market segment. Mr. Hackney is an award winning speaker, author and serial entrepreneur. He serves as a board member, conference chair and keynote, panel member, industry award judge, startup and business plan contest judge, mentor and advisor.
Date
July 29, 2015 12:30pm
<< Return to conference program