Agrian's Unified Tool Set for Precision Management
Precision agronomy is part of crop management at field, farm and enterprise management levels. Often tools for managing data in growing enterprises have created silos, fragmenting workflows, multiple data reentries and errors. Data brought from multiple sources, in different formats has made roll-up costly and often not viable.
Agrian's unified ag workflows and data formats allow intelligence development. From field geo-location and identification, integration of public and private data sets, observed and logged information, field imagery, samples, yield and compliance, the consolidated data can be used for management and knowledge.
Starting with a field profile, adding soil fertility, planting, product input details, equipment use, in-season imagery, scouting, pics and yield, Agrian data allows for immediate visualization and management. On-farm testing becomes rich analysis material with 60+ data elements on each crop. Our manufacturer indemnified database and Modus Standard field information makes enterprise intelligence possible. Agrian users are able to share data with customers, applicators and crop buyers based on a data permission system that is data-owner designated.
Speaker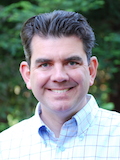 Agrian, Inc.
CEO
2665 N. Air Fresno Drive, Ste. 101
559-437-5700
Biography: Nishan Majarian is CEO and co-founder of Agrian Inc. Hes responsible for leading the development and execution of Agrians long and short-term strategies. Agrian Inc. was founded with the goal of making it easy for Ag retailers, crop advisors, agronomists, growers, and food handlers/processors to manage all of their current and future record keeping and compliance requirements with one cloud-based solution. Nishan holds a B.A. from California State University, Fresno. Born and raised in Central California, Nishan lives in Fresno, California, with his wife, Andriana, and their two children, Alexandria and Armen.
Files
- No files uploaded -
Date
July 30, 2015 10:00am
<< Return to conference program