Rethinking Our Ag Biotech Message--They Love What We Do...But They Just Don't Know It!
Plant biotechnology, oftentimes referred to as GMO technology, has been safely and effectively used in agriculture for almost two decades. Many new products await approval, and could have profound positive impacts on the environment, the needy, the farmer and the consumer. These are remarkably unifying topics, with agreement that transcends political and socio-economic boundaries. However, public distrust of the technology slows application and invites prohibitive rules and policy changes. The divide between the science and the public perception is caused by inadequate communication about the technology, and a lack of participation from the most credible and knowledgeable experts. This presentation explores why people reject helpful technology, and discusses how to connect with a concerned public looking for answers in this area.
Speaker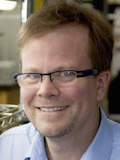 University of Florida
Professor and Chairman Horticultural Sciences Department & Graduate Program in Plant Molecular and Cellular Biology
Biography: Kevin M. Folta is a Professor and the Chairman of the Horticultural Sciences Department at the University of Florida. His research uses state-of-the-art genomics approaches to identify novel genes that control important traits in small fruits, and led the strawberry genome sequencing project- producing the 12th plant genome sequenced. His laboratory also examines how plants interact with the light environment, how specific wavelengths of light may be applied to control development of high-value crop traits. He has been recognized with several prestigious awards such as the NSF CAREER Award, the University of Florida Research Professorship, and the HHMI Distinguished Mentor Award. A key part of his program is communicating science to non-scientific audiences, and training scientists how to effectively communicate scientific or controversial topics. BS/MS Northern Illinois University 1989/1992, Ph.D. University of Illinois at Chicago, 1998.
Date
July 29, 2015 10:30am
<< Return to conference program