Welcome to InfoAg
2015 marks the 20th Anniversary of InfoAg. From the 1995 conference at The Chancellor hotel in Champaign, Illinois where the attendees totaled about 800, InfoAg has grown, shrunk, moved across town, across state lines and called six venues home. This latest edition of the premier precision ag conference boasts its largest exhibit hall and sponsorship support. Attendence is predicted to set a new record as we settle into a second year in St. Louis.
With all the changes in the conference the technology and the issues around precision agriculture also reflect the changes in the industry. As we take a look back over 20 years of innovation, we set a new baseline on what is possible with the technology and data analysis capabilities of today, and provide multiple visions of what may be possible in the next 20 years in one of the most dynamic industries on the planet.
Speaker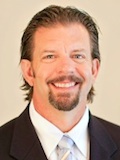 International Plant Nutrition Institute
North America Program Director, Southeast United States
256-529-9932
Biography: Dr. Steve Phillips is Director of the Southeast United States region of the International Plant Nutrition Institute (IPNI). Dr. Phillips' duties include development and dissemination of educational materials focused on the efficient and effective use of plant nutrients. In addition to his regional responsibilities, Dr. Phillips also serves as chair of an international IPNI workgroup focused on spatial and temporal variability issues in agriculture. Dr. Phillips holds a B.S. degree from Cameron University in Lawton, OK, and M.S. and Ph.D. degrees from Oklahoma State University.
Date
July 28, 2015 09:00am
<< Return to conference program