Precision Irrigation in the Southeast
An approach to conserving water is to maximize the irrigation efficiency and to minimize water loss. Irrigation has become essential to improve crop water and nutrient use efficiently especially on soils with low water and nutrient holding capacity. In recent years, new strategies for precision irrigation have been supported by advances of the technology. Use of information from soil moisture sensors, crop models and weather monitoring are becoming common methods to assist producers with real-time data in making sustainable irrigation decisions. More recently, irrigation apps provide users with information on their smart phones/tablets to better estimate crop water needs using real-time data from the weather stations.
Speaker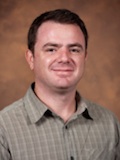 University of Florida
Assistant Professor and Extension Specialist
Horticultural Sciences Department
Gainesville, FL 32611-0690
352-273-4949
Biography: Lincoln Zotarelli received the M.S. and PhD. degree in Agronomy from the Federal University Rural of Rio de Janeiro, Brazil. He was Assistant Professor in the Agronomy Department of State University of Londrina, Brazil between 2003 and 2005. He is currently an Assistant Professor in the Horticultural Sciences Department in the Institute of Food and Agricultural Sciences, University of Florida, Gainesville, FL. His research interests are in crop management with emphasis in efficient water and nutrient use in agricultural systems; nitrogen and carbon cycling in agroecosystems.
Date
July 28, 2015 02:00pm
<< Return to conference program