Brazilian Precision Agriculture in Perspective
This presentation will focus on the current situation of PA in Brazil: how it is being operated in different regions of the country, what are the main PA tools available in national market, what crops are using PA tools and strategies and who are the supplieres of tools and machinery currently. Also, the intention is to show some results of the latest research actions in Brazil and how farmers are benefiting from them.
Speaker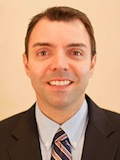 IPNI
Deputy Director, IPNI Brazil Program
(66) 3023-1517
Biography: Eros Francisco grew up in southern Mato Grosso, an important grain production region of Brazil. He earned his B.S. degree in agronomy from University of São Paulo in 1999 and his M.S. Degree in agronomy in 2003. He obtained a Ph.D. in soil fertility and plant nutrition also from University of São Paulo in 2006, having developed part of his doctoral project as a visiting scientist at IFDC, Alabama. After graduate school, Dr. Francisco taught soil fertility in the Federal University of Mato Grosso. Two years later he joined a regional research foundation as soil management and plant nutrition research coordinator. In 2012, he was selected as Deputy Director of the International Plant Nutrition Institute (IPNI) for the Midwest region of Brazil. His expertize and research activities involve nutrient management and plant nutrition for grain crops and forage grasses.
Date
July 30, 2015 09:00am
<< Return to conference program