Modus Standard Workshop
Trends in precision farming, regulations and public oversight require new focus on ag data. Testing laboratories have long supplied the industry with data for managing crops and better input utilization. Multiple formats of data transfer have emerged as well as multiple terminologies for the same analysis. Soil, tissue and nematode components are now operational. Other features are being added.
Modus was developed by data users, testing labs and FMIS (farm management information system) originators to standardize data terminology and transfer. It supports greater accuracy in data tracking, analysis and in crop planning. 4R focus on precise recommendations is greatly enhanced.
The session is designed for CCAs, precision agronomists, data users and lab personnel. Current and planned Modus Standard practitioners will conduct this workshop and discussion. Perspective will be offered by industry users and researchers.
Speaker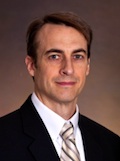 IPNI
Northcentral Director
(765) 463-1012
Biography: Dr. T. Scott Murrell, a native of Indiana, is Northcentral Director of the International Plant Nutrition Institute. Scott earned his B.A. degree from Purdue University in 1986. In 1991, he received his M.S. degree in Soil Fertility, also at Purdue. In 1996, he earned his Ph.D. from Texas A&M University in the area of Soil Science. Scott has been with the Institute since 1996.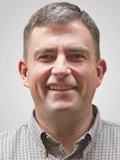 Wilbur-Ellis Ag Division
AgVerdict Product Manager
8131 W. Grandridge Blvd, Suite 200
Kennewick, WA 99336
(509) 845-6493
Biography: Jason has brought knowledge, value and enthusiasm to precision agriculture in roles with university extension, basic research for crop production products and in ag retail / distribution. His current role managing AgVerdict for the Wilbur-Ellis Ag Division entails understanding agronomic data and operational needs of the company, determining how to best fill those needs, organizing testing labs and software providers to satisfy the needs. Dealing with data from numerous providers, used to satisfy divergent requirements and attempts to roll the data up for market understanding and enterprise analysis has given Jason some valuable insights into information essentials.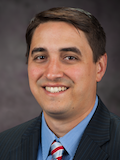 Kansas State University
Assistant Professor, Crop Production and Cropping Systems
2014E Throckmorton Plant Science Bldg.
785-532-6940
Biography: Dr. Ciampitti's program is focused on assisting agri-business professionals in selecting the best management practices for improving yields under diverse Kansas cropping systems with emphasis on corn, soybean, sorghum, winter canola and alternative crops. Ignacios research program is focused on maximizing yield and closing yield gaps via implementing best management practices, employing review and synthesis-analyses procedures, investigating interactions between crop production factors (genotype x environment x management – G x E x M) and using new technologies (e.g., uses of UAVs for applied production problems and for identification of abiotic stresses in crops, and Apps as a tool for guiding the farmer decision making process). For the new technologies some of the on-going projects are: uses of UAVs for detecting production issues and abiotic stresses (corn and winter canola) and development of Apps for estimating yields at field-scale (sorghum and wheat –in process).
Agrian
Field Data and Technology Manager
509 760 5411
Biography: Dave has been involved with precision ag equipment, data management systems, tools development and field delivery for over 30 years. With a background in commodity and specialty crops throughout the US and abroad, current activities with the regulatory, data and technology ventures of Agrian, involves him daily with the challenges of large scale precision ag service and data management providers and most of the brands of precision ag hardware.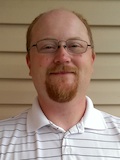 Agrian Inc.
Vice President of Product Management for Precision
5594375700
Biography: Aaron has been a significant influencer in the establishment of web based ag data management systems that serve as agronomic tools as well as asset management and wireless data transfer. He has lead efforts to simplify agronomic data management and application and as-applied computer file formats. Current activities are in the area of integration of precision ag data systems with the Agrian crop product, seed and regulatory tool-set.
Files
- No files uploaded -
Date
July 28, 2015 01:00pm
July 28, 2015 02:00pm
<< Return to conference program