NASA Data and Technology for Precision Ag and How to Get It
Since 1959, NASA Goddard Space Flight Center has been studying the planet Earth from Space. As NASA's only launch center, we fly a lot of birds. Goddard products you probably know include the satellite weather images you see on the news, Landsat, global climate models, and much more. With around 10,000 scientists and engineers, we are the world's largest earth observation center. Our network of satellites (plus data from our cooperators around the world) plus our analytical tools can help you better understand vegetation structure, nutrient status, stress responses, water quality and quantity, crop residue quantity and condition, and longer term trends affecting farm and forest operations. A big part of our mission is making this wealth of data, technology, and capabilities available to the American people to better lives and stimulate the economy. Join us to find out what we have and how you can tap into it.
Speaker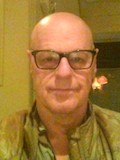 Foresight Science & Technology
Senior Staff
PO Box 397
Comptche, CA 95427
120707 357 5606
Biography: Phyl Speser, J.D., Ph.D., is on the senior staff of NASA Goddards technology transfer/industry partnering office. He became involved with precision agriculture in the 1990s as the commercialization support contractor for USDAs Small Business Innovation Research Program. Dr. Speser helped draft and enact most of the legislation establishing the current US science, engineering, and technology system,. He is widely acknowledge to be one of the founders of the field of technology transfer/commercialization and authored of the best-selling textbook, The Art & Science of Technology Transfer (Wiley, 2006), among other accomplishments. Semi-retired, he lives on and manages a redwood planation in Northern California. A member of the Comptche Volunteer Fire Department, his current hobby is developing a field-portable UAV for wildland firefighting.
Date
July 29, 2015 04:00pm
<< Return to conference program