Transforming Farming through Data Science – Ag's Next Revolution
For too long, farmers and their advisors have been buried under big data. Now, for the first time, data science is enabling farmers and their partners to pinpoint opportunity by using benchmarking and other advanced analytics to evaluate input performance and determine the true potential of their land. And that's just the beginning. By unlocking actionable data, Americas farmers will continue to transform modern agriculture and increase the productivity, profitability and sustainability of each acre.
Speaker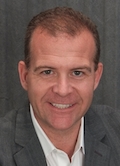 FarmLink
Managing Director
1600 Genessee Street, Suite 700
Kansas City, MO 64102
Biography: Randy Barker serves as a Managing Director of Business Development, helping guide FarmLinks innovation of new tools for farmers and their advisors to dramatically increase productivity and profitability of each acre. Drawing on his extensive background in agricultural business and technology, Randys expertise and creativity have been instrumental in identifying new opportunities to bring data analytics and technology to public and private organizations across the food system. Prior to joining FarmLink in 2014, Randy spent nearly 10 years at Monsanto where he served as Global Customer Experience Lead, creating and leading the companys global platforms for Roundup Ready PLUS® Weed Management and Acceleron® Seed Treatment. He previously served as Seed and Traits Business Manager and Vice President of Chemistry for Monsanto Canada. Randy also worked as Business Director for Agricore United, an ag-input retailer. Randy holds a Bachelors degree in Agricultural Economics from Lethbridge University and an MBA from the University of Guelph.
Date
July 30, 2015 10:00am
<< Return to conference program