20th Anniversary of the First InfoAg
Comments about the first InfoAg and Tri-Society activities involving precision ag and data issues in the Minneapolis Annual Meeting in November.
Speaker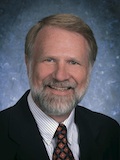 IPNI
Senior Vice President
602-692-6280
Biography: Paul Fixen grew up in southwestern Minnesota on a crop and livestock farm. He earned his B.S. degree in agricultural education from South Dakota State University in 1975 and his M.S. Degree in agronomy in 1977. He obtained a Ph.D. in soil fertility/soil chemistry from Colorado State University in 1979. After graduate school, Dr. Fixen joined the Soil Science Department faculty of the University of Wisconsin in Madison with extension and research responsibilities in row crop soil fertility. Two years later he returned to South Dakota State University with research and teaching responsibilities in soil fertility. In 1989, he was selected as Northcentral Director of the Potash & Phosphate Institute (PPI) and in 1996 promoted to Senior Vice President. In 2007, as PPI was absorbed into the newly formed International Plant Nutrition Institute (IPNI), he was appointed IPNI Senior Vice President, Americas and Oceania Group, and Director of Research. Currently, IPNI supports over 150 research projects at universities and agencies in many countries around the world.
Date
July 28, 2015 09:00am
<< Return to conference program