Blended Remote Sensing Options
Mavrx provides a blended solution for remote sensing. They will discuss how different sources are appropriate for different applications in agriculture.
Speaker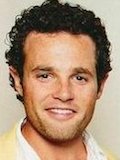 Biography: Max Bruner is the CEO and Co-Founder of Mavrx, a global agriculture technology company offering a seamless smart farming solution. The Mavrx platform brings together all forms of geospatial imaging, putting the power of real-time field awareness and precision insights into the hands of growers and agronomists. Previously, Max worked as an investment advisor at the U.S. Overseas Private Investment Corporation (OPIC) and the U.S. Department of Energy (DOE), where he managed the agency's clean tech budget and investments. He was named a Forbes 30 under 30 and a U.S. Harry S. Truman Scholar. A graduate of the University of Cambridge and the University of Wisconsin-Madison, Max has an extensive background in U.S. energy and agriculture policy.
Files
- No files uploaded -
Date
July 29, 2015 08:00am
<< Return to conference program