Accelerating Big Data and IoT for Farm Big Data Solutions
Agility and Co-Innovation: Accelerating Big Data and IoT for Farm Big Data Solutions
The new hardware movement and the connectivity of the Internet of Things are poised to transform the world we live in. The barriers between virtual and real are falling. The marriage between hardware and software is becoming an integrated agile discipline, and it's getting easier to create physical products. The Internet of Things promises to make everything intelligent and networked.
We all know connected devices (things) and their relational data will drive massive growth of infrastructure, service ready ecosystems and computing at every node. For the farm, this means inputs — from machines, sensors, people, weather, maps, commodity markets and more — are digitized and placed onto networks integrating people, devices, processes, and content to enable collective awareness. What is further compounding this data is expansion in diversity and number of networked intelligent devices with direct human interface ratios migrating from 10:1 to 100s and even 1000s.
In this conversation, we will discuss
1. Fundamental trends driving big data and IoT with lessons learned from other industries
2. Evolution of applications from simple to compound to our "holy grail" of complex applications that will leverage crowd-sourced content that will drive real-time actionable analytics on the farm.
3. Key forces impacting adoption and how to address them. As a baseline to smart systems, data collection and their integrated physical systems must become more standardized and universal.
4. How to leverage big data or, more importantly, use the RIGHT data for the farm, we need to
a. grow and incubate existing and new solutions faster to market,
b. shift focus from the device to the user, and
c. we have to move faster!
5. And because I am an uber-geek, we will take a glimpse into the future uses of 3D printing, biotechnology sensors, self networking low powered nodes and other emerging tech that may be game changers for agriculture.
This is the call to democratizing innovation on open platforms to break down the barriers to collecting and analyzing data for decisions in its most useful form. As value chains and player roles are still evolving, co-innovation is imperative to reaching frictionless solutions for the farm. We need to harvest available talent to collaborate and co-innovate instead of developing competing solutions in silos. The farm and food production represent the most complex global business and only by working together within and outside our traditional technology practices, will we solve the big data opportunity.
Speaker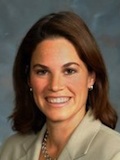 Date
July 29, 2015 12:30pm
<< Return to conference program