Adapt-N
Adapt-N is a decision tool that uses dynamic simulation models, high-resolution weather data, soil databases, and user inputs to generate daily N recommendations for corn and provide soil and crop status information. It can be used for both zone/field0scale apllication and high-resolution site-specific applications. Extensive on-farm trials in IA, IN, IL, WI, NY, MD and other states have proben that the use of Adapt-N results in more efficient N use, increased farmer returns and reduced environmental impacts. We will demonstrate the use of the tool and present the results of field trials.
Speaker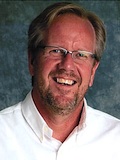 Department of Crop and Soil Sciences, Cornell University
Professor of Soil Science
607-255-5629
Biography: Harold van Es is Professor of Soil and Water Management and former Chair of the Department of Crop and Soil Sciences at Cornell University. He is a native of the Netherlands and received degrees from the University of Amsterdam, Iowa State University and North Carolina State University. Current research and extension interests are in precision management of nitrogen, soil health, and space-time statistics. He teaches an undergraduate course in Soil Management for Sustainability, and a graduate course in Space-Time Statistics. He has published over 110 peer reviewed papers and chapters, co-authored a widely-read book on sustainable soil management (Building Soils for Better Crops), developed numerous extension articles and videos, and advised 45 graduate students. He is a Fellow of both the Soil Science Society of America and the American Society of Agronomy.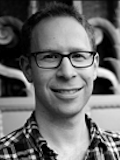 Agronomic Technologies Corporation
President & COO
8662083276x6
Date
July 30, 2015 10:00am
<< Return to conference program