InfoAg 2015 Session
Science of Precision Ag
| | |
| --- | --- |
| Moderator | : Paul Fixen |
| Date/Time | : Tuesday, July 28, 2015 | 3:30pm - 4:20pm |
| Room | : Regency C |
Speaker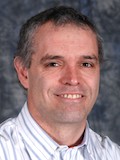 Agriculture and Agri-Food Canada

St-Jean-sur-Richelieu, J3B 3E6
450 515-2102
Biography :
Dr. Nicolas Tremblay is President-Elect of the International Society for Precision Agriculture (ISPA). He leads an important research program for Agriculture and Agri-Food Canada and is known for his ability to generate new knowledge for the benefit of the agricultural sector. He is currently involved in the management of nitrogen fertilizer applications using remote sensing, geomatics, geostatistics and meta-analyses. He has also conducted research on fluorescence techniques for the detection of stresses affecting crops. Dr. Tremblay is the author of more than a hundred scientific peer-reviewed publications. Dr. Tremblay is adjunct-professor at Laval University in Quebec City, University of Ottawa and the Université de Montréal.
As a "management strategy that uses information technology to bring data from multiple sources to bear on decisions associated with crop production", precision agriculture has a tremendous potential to change the face of agriculture for the best all around the world. The International Society for Precision Agriculture is well positioned to federate the scientific expertise available on the planet and generate consensus on critical issues leading to powerful decision rules based on the wealth of information generated by the technologies at our disposal.
Speaker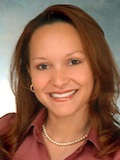 Auburn University
204 Extension Hall
Auburn, 36849
334-844-5534
Biography :
Brenda V. Ortiz with a Ph.D. is in Agricultural Engineering from The University of Georgia is currently an Assistant Professor in the Department of Agronomy and Soils Department at Auburn University (USA). Dr. Ortiz is responsible for research and extension in Grain Crops, Precision Agriculture and Agroclimatology. She has particular expertise in crop growth modeling, spatial statistics and remote sensing. During the last years she has been focusing on studying the impact of weather and climate on row and forage crops, use of crop growth modeling to evaluate different management strategies for improving row crops production, evaluation of different management practices to reduce aflatoxin contamination in corn, and the use of remote sensing technologies for variable rate application of nitrogen. She is currently leading the Climate Extension program of the Alabama Cooperative Extension System.
An update on the science of precision ag and the latest efforts of the U.S. research community.
« Return to program