InfoAg 2015 Session
Sponsor Showcase
| | |
| --- | --- |
| Moderator | : Jeremy Wilson |
| Date/Time | : Wednesday, July 29, 2015 | 8:00am - 8:50am |
| Room | : Regency AB |
Speaker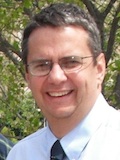 Crop IMS LLC
409 South Banker Street
Effingham, 62401-0629
(217) 342-5063
Biography :
Don Bierman grew up on a small farm in southeastern Illinois, graduated from the University of Illinois, spent thirty-two years working at an input supply cooperative and now serves as CEO of Crop IMS LLC. Crop IMS is an Ag technology company based in the Midwest with clients all over the US. In 2010, Crop IMS helped start a new entity, MyWay RTK dedicated to providing open-access RTK to agriculture whose coverage area today is spread across much of the US. Crop IMS also is involved with a company called Independent Data Management LLC whose primary product, MyAgData, facilitates the automated submission of crop acreage reporting to crop insurance companies, the USDA, and other service providers.
Crop IMS LLC is an information management technology company and it is important for us and our clients to understand the impact of data privacy concerns, policies, and actual practice in business applications as we craft our own data privacy policy. We will share Crop IMS's journey through this process as well as our beliefs for the impact of these decisions in the years to come.
Speaker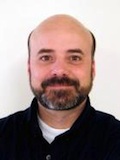 MyWay RTK
405 S. Banker Street
Effingham, 62401
(866) 963-5785
Biography :
Andy Hill has been the General Manager of MyWay RTK since 2010. With his 20 years of experience in the precision farming industry, Hill has become a valuable asset to the company. His knowledge came from working with various GPS and precision products over the years, and with that Hill has been able to help form MyWay RTK with other industry leaders. MyWay RTK is an Internet based RTK service that continues to expand its coverage territory. Currently it has wide-ranging coverage in the state of Illinois, portions of Iowa, Kansas, Nebraska, Idaho, Indiana, Ohio, Michigan, North Dakota, and additional regions. There are more than 95 million acres covered in the United States.
« Return to program