InfoAg 2015 Session
Variable Seeding
| | |
| --- | --- |
| Moderator | : Wade Givens |
| Date/Time | : Tuesday, July 28, 2015 | 2:00pm - 2:50pm |
| Room | : Grand Ballroom |
Speaker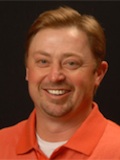 Becks Hybrids
22797 US Highway 150
Downs, 61736
815-584-7711
Biography :
Jason Webster is the Research Director for Becks Hybrids Central Illinois Practical Farm Research Center located in Downs, Illinois. Becks Hybrids is currently the 6th largest seed company and the largest family owned seed company in the United States. Jasons research in Illinois has focused on management options for farming operations. Farmers often dont have time to evaluate new products, procedures, or technologies. On-farm research is costly, time consuming, and often confusing. Thats why Becks Hybrids developed its Practical Farm Research (PFR)® program. This program conducts different on-farm studies to learn how different management practices and new technologies perform in growers own field environments. Simply put, its research focused with the farmer in mind. Jasons current research has focused on multi-hybrid corn planting over the past three years. Multi-Hybrid planting allows for the implementation of changing corn hybrids while planting, precisely placing each corn hybrid specific to individual site specific management zones.
Jason's talk will focus on multi-genetic planting, a new technology that allows the ability for precision placement of seed genetics. We will talk on how Beck's Hybrids got started with this technology, as well as its future in the marketplace. Beck's Hybrids has just started its 4th crop season of testing multi-genetic planting. Multi-year yield data will be discussed on the benefits of precision placement of the correct genetics on every acre. A large focus will be also be concentrated on the overall economics of a multi-genetic planting system. Multi-genetic planters are now commercially available for farmers for the first time and given the fact that Beck's Hybrids now has a 3-year dataset of yields from this technology, we can now review the break-even economics of how long it will take for a multi-genetic system to pay for itself on the farm.
Speaker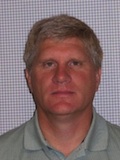 Integrated Ag
24320 Woodstock Rd.
Milford Center, 43045
(937) 826-3003
Biography :
Scheiderer graduated from Ohio State University (ATI) with an associates degree in agronomy in 1980 and went to work in the retail crop protection and nutrient supply business for nine years working as an agronomist and/or a branch manager. In 1990 Dave and his wife, Zita, established their own business, Integrated Ag Services Ltd. (IAS). Dave went back to school and in 2004 completed his bachelors of science degree in agronomy from Ohio State University. Zita and Dave have 3 daughters, two married and the youngest is in college. He enjoys golf, most of the time, and spending time with his family all the time. The IAS business has grown and changed over the years; now has a staff of nine providing agronomic consulting services on over 200,000 acres in the west central Ohio area and beyond. Their focus is to still provide quality agronomic advice, but they now focus on the value of precision agriculture to return value back to the farmer.
To maximize the pay back from variable rate seeding, creation of accurate management zones are critical. Combining multiple layers of temporally stable data that accurately model in-field variability is an important first step. Combining these layers into one common productivity layer based on the soils overall ability to produce is a great way to accurately adjust populations. It is important to understand there is no clear linear relationship between population and yield. Local environmental conditions greatly impact what actually is the correct population. Populations set too high increase seed costs and also increase the risk of lodging and hence tremendous yield loss. Conversely, lower seeding rates will reduce costs, but may significantly cap yields in ideal growing conditions. The goal of variable rate seeding is to maximize yield on each productivity zone while reducing risk and expense of over seeding on lower producing soils. To truly fine tune seeding rates, it's important to implement flat rate in-field strip trials to compare the hybrid/population interaction. These strip plots should be scattered across several fields to model multiple environments. Precision ag technologies have significantly improved our ability to collect and analyze large amounts of data to make better decisions. Properly using these tools and technologies can greatly improve the likelihood of success.
« Return to program