InfoAg 2015 Session
Remote Sensing Panel
| | |
| --- | --- |
| Moderator | : Lisa Prassack |
| Date/Time | : Wednesday, July 29, 2015 | 8:00am - 8:50am |
| Room | : Regency C |
Speaker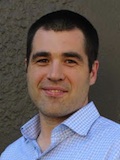 Planet Labs

Minneapolis,
612-460-7186
Biography :
Ryan leads agriculture sales efforts for Planet Labs, a small satellite company that owns and operates the world's largest fleet of earth imaging satellites. Ryan works with innovative companies through Planet Labs' Agriculture partner program, which provides early access to the world's first high resolution daily-global crop health monitoring system. Ryan has nearly a decade of experience in the geospatial and ag sectors working with a diversity of agriculture companies including large scale growers, coops and ag retailers, seed and chemical companies, commodities merchants and integrated food manufacturers. Ryan attended grad school in Geographic Information Sciences at Saint Mary's University and holds a BA in Entrepreneurship from the University of Saint Thomas.
Planet Labs will discuss how a new constellation of 'shoebox satellites' may change how satellite imagery will be used in production agriculture.
Speaker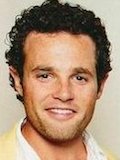 Mavrx
77 Van Ness Ave. #203
San Francisco, 94102
Biography :
Max Bruner is the CEO and Co-Founder of Mavrx, a global agriculture technology company offering a seamless smart farming solution. The Mavrx platform brings together all forms of geospatial imaging, putting the power of real-time field awareness and precision insights into the hands of growers and agronomists. Previously, Max worked as an investment advisor at the U.S. Overseas Private Investment Corporation (OPIC) and the U.S. Department of Energy (DOE), where he managed the agency's clean tech budget and investments. He was named a Forbes 30 under 30 and a U.S. Harry S. Truman Scholar. A graduate of the University of Cambridge and the University of Wisconsin-Madison, Max has an extensive background in U.S. energy and agriculture policy.
Mavrx provides a blended solution for remote sensing. They will discuss how different sources are appropriate for different applications in agriculture.
Speaker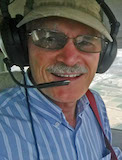 Sky Imaging Mapping Data
530 Bragato Road
San Carlos, 94070
650-610-1560
Biography :
Mark Zaller is Chief Operating Officer for Sky Imaging Mapping Data, and a farmer for 20 years. SkyIMD produces Precision AG kits approved worldwide (FAA STC, EASA, ANAC) for airplanes and helicopters to very inexpensively capture multispectral NDVI bands. One Canon camera will capture 60,000 acres a day at 5 inch resolution with 70% overlap, but up to three camera pods on a simple Cessna can automatically capture 50,000 by 8,000 pixel swath (RGB or NIR) with centimeter resolution, or hundreds of thousands acres per day at one foot. Pods can also hold hyperspectral, gyro-stabilized superzoom HD gimbals, thermal middle and long wave infrared (LWIR and MWIR) systems.
Sky Imaging Mapping Data installs many multi-spectral cameras for Precision Ag, and will present the Canon 51 MP (MegaPixel) 5DS as an FAA approved aerial camera on Cessna 152, 172, 182, 206, and most helicopters. Medium format resolution for Precision Ag is simple and very low operational cost: 5 inch GSD multispectral NIR imagery with 70% overlap for NDVIs can be down to one penny per acre on large projects. An STC quickly integrates Canons and most any camera, or hyperspectral system, onto 60+ aircraft, domestically & worldwide: FAA, EASA (European Aviation Safety Agency), and ANAC (Agência Nacional de Aviação Civil). Pilots can remove/swap cameras in minutes. A Cessna with one camera is substantially more versatile than a drone due to lower cost of operation, legal in all airspace, larger imaging payload and longer flight plans, yet up to three camera pods are supported on a single Skyhawk.
Speaker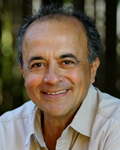 E & J Gallo Winery
209-613-3347
Biography :
Luis is a Senior Research Viticulturist with E&J Gallo Winery at Modesto, California. During the last 11 years he has worked on many research projects on irrigation, mineral nutrition, extended maturation, aroma development, bud fruitfulness, and yield estimation. More recently his work has focused on understanding vineyard variability with tools such as remote sensing, yield monitors and other proximal and contact sensors to establish the bases for precision viticulture. This work includes the introduction of large scale yield mapping to California vineyards and the establishment of a modular, variable rate irrigation system prototype, watering 140 different zones scheduled using Landsat data. Luis has a degree in Agronomy from the National University of Colombia, an MS in Plant Science from UC Riverside and a PhD in Plant Biology from UC Davis. His experience in research and consulting is very diverse and includes breeding and cultural practices in tropical fruit production, integrated pest management in citrus, avocado, grapes and vegetables, breeding in dry beans and guayule, consulting, sales and networking with agribusinesses in Latin America, winemaking and vineyard employee education.
E&J Gallo Winery uses remote sensing data to support decision making events in vineyard management and wine grape production in general. Hear how vineyard managers and technical support personnel work with providers to get the right information at the right time to optimize fruit quantity and quality.
« Return to program