InfoAg 2015 Session
Trimble Showcase
| | |
| --- | --- |
| Moderator | : Jim Wilson |
| Date/Time | : Wednesday, July 29, 2015 | 12:30pm - 1:20pm |
| Room | : Regency AB |
Speaker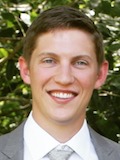 Trimble
10368 Westmoor Dr
Westminster, 80021
Biography :
Daniel Hedgecock is the North America Staff Agronomist for Trimbles Agronomic Services Team. Daniel grew up on his fathers tobacco farm in Wallburg, North Carolina and graduated from North Carolina State University with a Bachelors degree in Biological and Agricultural Engineering and Masters in Soil Science and GIS. He began his precision ag career working for a farming partnership during college, managing soil fertility and spatial data for the operation. Prior to Trimble, Hedgecock worked for North Carolina State Universitys Soil Science Department conducting on-farm precision ag research. Daniel and his wife, Jacki, reside in Raleigh, North Carolina.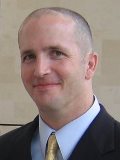 Trimble
10368 Westmoor Dr
Westminster, 80021
Biography :
Devon Liss has extensive experience using information technology data to develop decision support solutions for the agronomic and natural sciences. He has served as data services manager and head of product development for a company responsible for collecting and analyzing environmental data from around the world. Currently, Devon is a Solutions Marketing Manager at Trimble Navigation Limited and is focused on providing product development direction in the Agriculture Division. Devon has Bachelor of Science degree from San Jose State University and a Master of Science degree from the University of Wisconsin.
Farmers and their trusted advisors face many challenges in today's world of connectivity. In many situations, data is collected in the field using USB flash drives or other types of memory cards. This process is only successful if the data is transferred back to the office in a timely manner. Trimble's Connected Farm™ integrates data from multiple precision farming technologies so growers can easily view information from field activities such as planting, spraying or harvesting – without needing to physically visit each field or hand compile information. Precision farming data from a wide range of machine makes and models combined with commodity markets data, weather forecasts, rainfall totals and irrigation monitoring, offers growers an easy-to-use platform for total farm management. Growers can access the integrated data on the Connected Farm using any Web-enabled device such as a smartphone, tablet or PC.
« Return to program