InfoAg 2015 Session
Encirca Showcase
| | |
| --- | --- |
| Moderator | : Mark Zamzow |
| Date/Time | : Wednesday, July 29, 2015 | 1:30pm - 2:20pm |
| Room | : Regency AB |
Speaker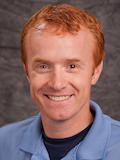 DuPont Pioneer, Encirca Services
421 Detroit Drive
Bloomington, 61704
(765) 313-6952
Biography :
Justin grew up on a farm in Eastern Indiana where his father was a Vo-Ag teacher and a Pioneer Sales Rep for 30 years. After graduating from Purdue University in 1995, he took employment with a Co-Alliance and held the position of Ag Technology Manager for 15 years. During that time his focus was on providing growers with agronomics information and implementing precision solutions. Justin joined Pioneer 4 years ago as an Agronomist and in 2012, became the Strategic Account Manager working with large operations throughout IL-IN implementing decision agronomy solutions. He has been involved in various projects, such as: Pioneer Soil training module, VR Seeding project, NDVI imagery and Next Generation Solutions.
As agriculture and technology unite on the farm, there is no shortage of information available to a grower. Encirca services provides a dedicated workforce of professionals that tailor solutions to an operation every step of the way. Encirca certified services agents are versed in the industry-leading science backed by DuPont Pioneer in the areas of weather, agronomy, soils and analytics. Learn how the trusted legacy of our boots on the ground service takes big data to data insights.
Bonus: A preview on our new Encirca Yield Fertility offer.
« Return to program