InfoAg 2015 Session
Sponsor Showcase
| | |
| --- | --- |
| Moderator | : Eros Francisco |
| Date/Time | : Wednesday, July 29, 2015 | 3:00pm - 3:50pm |
| Room | : Regency AB |
Speaker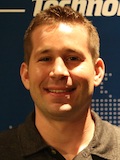 Ag Leader Technology
2202 South Riverside Drive
Ames, 50010
515-232-5363
Biography :
Luke James has over 8 years of experience at Ag Leader Technology and currently serves as the Sales Manager for Ag Leaders Software Solutions including SMS desktop/mobile software and Ag Leaders Cloud-Based Platform, AgFiniti.
AgFiniti, Ag Leader's cloud-based platform, allows you to maintain ownership and control of your precision operation in the cloud. AgFiniti gives you the ability to view, transfer, and share your data under your terms. Precision displays can be viewed remotely within the web portal for more efficient troubleshooting. AgFiniti gives you the control and flexibility to manage your operation more precisely.
Speaker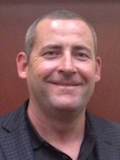 AGCO Corporation
4205 River Green Parkway
Duluth, 30096
512-913-9857
Biography :
Jason OFlanagan manages AGCOs North American Technology Field Marketing team. He is a 16-year veteran of Precision Agriculture, with experience in Engineering, Sales and Marketing.
Building services around existing technology products is easy, but does it create value for the customer? To build on customer and dealer relationships you require more. AGCO's Fuse® Technologies is paving the way to better machine optimization, performance and value.
« Return to program