InfoAg 2015 Session
Innovation Forum
| | |
| --- | --- |
| Moderator | : Clay Mitchell |
| Date/Time | : Wednesday, July 29, 2015 | 3:00pm - 3:50pm |
| Room | : Midway Suites |
Speaker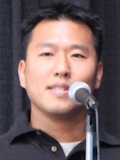 Spensa Technologies
1281 Win Hentschel Blvd
West Lafayette, 47906
765-714-2379
Biography :
Johnny founded Spensa in 2009 in recognition of the need in the agricultural industry for increased production efficiency. He is passionate about ag innovations that will reduce reliance on manual labor, foster eco-friendly farming, and enhance crop production efficiency. Johnny was a Research Assistant Professor in the School of Electrical and Computer Engineering at Purdue University where he researched various topics in distributed sensor networks, computer vision and robotics. Johnny received his BS, MS, and Ph.D. degrees all from the School of Electrical and Computer Engineering at Purdue University.
Spensa Technologies designs, develops and delivers novel technologies for the agricultural industry that use both hardware and software tools to provide precision ag insights. Our data collection sensors such as our fully automated insect trapping system ZTraps or our unique software platforms MyTraps and OpenScout allow us to collect data, analyze the data and deliver decision making tools to the modern producer to reduce labor and enhance production efficiency.
Speaker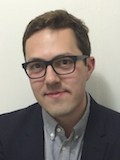 Asilomar Bio, Inc.
953 Indiana Street
San Francisco, 94107
415-629-0044
Biography :
Dr. Travis Bayer is a co-founder and Chief Technology Officer at Asilomar Bio, Inc., a company developing chemical technologies for improving crop yield and water efficiency in field crops. He is a biochemist with experience developing technologies for the agriculture, bioprocessing, fine chemicals, energy, and mining sectors. Before founding Asilomar, he was an Associate Professor at the University of Oxford. He was recently named the Most Promising Innovator of the Year by the Biotechnology and Biological Sciences Research Council of the UK.
Asilomar Bio develops crop protection chemistry to help growers deal with environmental stress in the field, one of the biggest constraints on yield. We have discovered a compound that enhances the ability of crops to access water and tolerate drought stress, leading to healthier plants and increased yields. We are developing this technology into a product that will enable growers to maintain yields and margins in challenging conditions. There is an exciting potential for using this chemistry along with integrated analysis of real-time data and precision application to sense and respond to changing weather during the growing season.
Speaker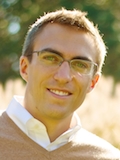 Blue River Technology
355 E. Middlefield Rd
Mountain View, 94043
408-733-2583
Biography :
Ben Chostner joined Blue River in its early days and has played a key role in bringing the technology to life by linking farmer needs to product development. Ben now spends his time at Blue River forming technology strategy for further commercialization. He is passionate about working towards a sustainable agriculture future. Previously, Ben helped Fortune 100 companies tackle challenging problems in his role as a strategy consultant with the Boston Consulting Group. He earned a BS Mechanical Engineering from University of Illinois and an MBA from Harvard Business School. Ben grew up in northern Illinois and comes from a long line of Illinois farmers.
Blue River Technology is developing smart implements that provide an alternative to the expensive and environmentally damaging practices of chemical-intensive agriculture. With breakthrough computer vision techniques for identifying weeds and selective robotics for elimination of unwanted plants, Blue River Technology's equipment is significantly more efficient than traditional methods of weed control. Our automated solution is particularly well-suited for fields with herbicide-resistant weeds and for organic production.
« Return to program