InfoAg 2015 Session
Precision Irrigation
| | |
| --- | --- |
| Moderator | : Amy Winstead |
| Date/Time | : Tuesday, July 28, 2015 | 2:00pm - 2:50pm |
| Room | : Regency C |
Speaker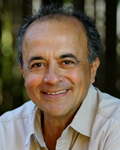 E & J Gallo Winery
209-613-3347
Biography :
Luis is a Senior Research Viticulturist with E&J Gallo Winery at Modesto, California. During the last 11 years he has worked on many research projects on irrigation, mineral nutrition, extended maturation, aroma development, bud fruitfulness, and yield estimation. More recently his work has focused on understanding vineyard variability with tools such as remote sensing, yield monitors and other proximal and contact sensors to establish the bases for precision viticulture. This work includes the introduction of large scale yield mapping to California vineyards and the establishment of a modular, variable rate irrigation system prototype, watering 140 different zones scheduled using Landsat data. Luis has a degree in Agronomy from the National University of Colombia, an MS in Plant Science from UC Riverside and a PhD in Plant Biology from UC Davis. His experience in research and consulting is very diverse and includes breeding and cultural practices in tropical fruit production, integrated pest management in citrus, avocado, grapes and vegetables, breeding in dry beans and guayule, consulting, sales and networking with agribusinesses in Latin America, winemaking and vineyard employee education.
Ideally, irrigation should be applied differentially throughout the vineyard in order to compensate for soil variation and optimize both fruit yield and quality. Luis will show the results of a variable rate irrigation (VRI) system prototype implemented in early 2013 on a 10-acre drip-irrigated Cabernet Sauvignon vineyard section in Lodi, California. The VRI system irrigates 140 15x15-meter irrigation zones watered independently, with weekly schedules calculated through an energy balance approach using Landsat and local weather data. This project is a joint effort between E&J Gallo Winery and IBM.
Speaker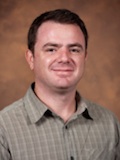 University of Florida
Horticultural Sciences Department
Gainesville, 32611-0690
352-273-4949
Biography :
Lincoln Zotarelli received the M.S. and PhD. degree in Agronomy from the Federal University Rural of Rio de Janeiro, Brazil. He was Assistant Professor in the Agronomy Department of State University of Londrina, Brazil between 2003 and 2005. He is currently an Assistant Professor in the Horticultural Sciences Department in the Institute of Food and Agricultural Sciences, University of Florida, Gainesville, FL. His research interests are in crop management with emphasis in efficient water and nutrient use in agricultural systems; nitrogen and carbon cycling in agroecosystems.
An approach to conserving water is to maximize the irrigation efficiency and to minimize water loss. Irrigation has become essential to improve crop water and nutrient use efficiently especially on soils with low water and nutrient holding capacity. In recent years, new strategies for precision irrigation have been supported by advances of the technology. Use of information from soil moisture sensors, crop models and weather monitoring are becoming common methods to assist producers with real-time data in making sustainable irrigation decisions. More recently, irrigation apps provide users with information on their smart phones/tablets to better estimate crop water needs using real-time data from the weather stations.
« Return to program