InfoAg 2015 Session
Sponsor Showcase
| | |
| --- | --- |
| Moderator | : Harold Reetz |
| Date/Time | : Thursday, July 30, 2015 | 9:00am - 9:50am |
| Room | : Regency C |
Speaker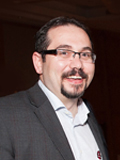 Precision Edge
1357 Dugald Rd
Winnepeg,
204-794-2483
Biography :
Wade Barness roots began in rural Manitoba, where his passion for agriculture started at an early age. He has a strong drive to bridge the gap between technology and agronomy; the motivating force behind starting Farmers Edge. Wade is a strong advocate for the industry with a desire to assist growers across the world to improve their farming practices, increase profits and create more efficient cropping systems. He is an industry leader winning Certified Crop Advisor (CCA) of the Year and is recognized as one of the foremost agronomists in Western Canada. Wade is an inspiring speaker presenting at events across Canada and globally as an expert on the impact of technology on agribusiness and particularly the utilization of Variable Rate Technology by growers, investors and industry players. Some of his speaking engagements include Master Seeders, Global AgInvesting Conferences and TedX.
The technology behind Precision Agriculture is cultivating major advancements in today's agriculture. Acre by Acre, we are disrupting the way crops are grown, in pursuit of a more sustainable, productive and profitable way to feed the world's growing demand for food. In the process, it is imperative that farmers have access to simplified one stop solution to easily transfer the complexities of Big Data intelligence to boots in the field action.
Speaker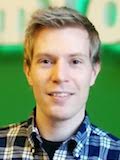 FarmLogs
410 N. 4th Ave. 2nd Floor
Ann Arbor, 48104
(650) 318-5293
Biography :
Jesse Vollmar is co-founder and CEO of FarmLogs, the leading data science company focused on helping farmers make their fields more profitable. A pioneer in digital farm management, he launched FarmLogs in 2012 out of Silicon Valley's prestigious Y Combinator to transform the oldest and most important industry in the world with cutting-edge software and data science. In less than three years, Vollmar has grown the company to over $20 billion in crops under management and has raised $15 million in capital. Today, over 25 percent of U.S. row crop farms utilize the companys secure web and mobile technology solutions to make real-time field-level decisions, maximizing productivity and profitability. Vollmar grew up on his family's fifth-generation farm in Michigan and co-founded a successful IT consulting business while still in high school, which grew to over $350,000 annual revenue in less than five years. He graduated from Saginaw Valley State University with a BS in Computer Information Systems. Vollmar was named to the Forbes "30 under 30" list in 2014.
A behind the scenes look into what it takes to create new, meaningful technology products for the modern farm. This session will highlight the FarmLogs platform and why over 80,000 farms trust FarmLogs' field monitoring solution to power their operation. Learn about how recent advancements in technology can accelerate the adoption of precision agriculture, increase farm profitability, and dramatically simplify farm operations.
« Return to program