InfoAg 2015 Session
Sponsor Showcase
| | |
| --- | --- |
| Moderator | : Chuck Zimmerman |
| Date/Time | : Wednesday, July 29, 2015 | 4:00pm - 4:50pm |
| Room | : Regency AB |
Speaker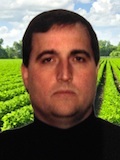 Cogent 3D
9121 E. Tanque Verde Rd #181
Tucson, 85749
(520) 445-8022 Ext. 104
Biography :
Aaron Hutchinson is co-founder of Cogent3D, Inc. He calls Tucson, Arizona home. He has degrees in Computer and Electrical Engineering from University of Central Florida. He has been working with mobile GIS and drone imagery for over 25 years in military and commercial applications. He enjoys anything outdoors from mountaineering to fishing and spending time with clients in the fields.
iCropTrak is a mobile farm app that enables our customers to focus on being near the work where ever that maybe. To succeed in this goal, iCroptrak can perform on the iPad the same tasks other software vendors require a cloud or desktop computer to perform. This has long-term impacts on how work will be performed on the farm of the near future. Come hear how iCropTrak being different will change how you think about farming.
Speaker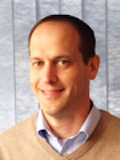 Biography :
Greg Duhachek is President of AgWorks, LLC, a leading developer of agronomy software tools for agricultural retail operations nationwide. The company was founded in 1992 in Preston, IA, and later moved to its present location in Davenport. AgWorks software supports agronomy operations, including mapping, crop planning, inventory control, fleet management, field scouting, and EPA, DOT and HAZMAT compliance. Greg was born and raised in northeastern Nebraska and attended the University of Nebraska-Lincoln, studying Mechanized Systems Management. During his years at UNL, Greg was a computer technician at Best Buy and played a role in pioneering a program that would later become known as "Geek Squad". He owned and managed a 3,000+ acre family farm for eight years prior to joining the management team at Farmers Coop Elevator, a full-service ag retail firm in Newman Grove, NE. In 2005, he joined AgWorks and was promoted to vice president in 2010. He was named president in 2012, when the company was purchased by The McGregor Company, Colfax, Washington. 
The traditional word 'Precision' refers to the inevitable addition of technology into the process of applying products to a geography in order to gain efficiency and improve profitability. At some point, that technology becomes so common, that the industry needs to accept it as 'standard', even as it improves and evolves. The addition of technology to the business of applying products, finds our industry inundated with volumes of unstructured data. This in turn leaves growers and retailers screaming for actionable information. Ag retailers are looking for ways to turn data into insights, but the problem at hand requires a new approach in order to solve; what we have is the dawning of the Decision Agriculture era. An era where we determine what information is useful, and how we turn data into actionable decisions.
Decision Agriculture encompasses 4 principles:
a single software platform;
unifying the data;
authoritative business-process support; and
actionable analytics.
« Return to program