InfoAg 2015 Session
Sponsor Showcase
| | |
| --- | --- |
| Moderator | : Mark Zamzow |
| Date/Time | : Thursday, July 30, 2015 | 9:00am - 9:50am |
| Room | : Regency AB |
Speaker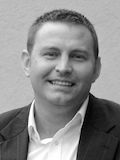 BlackBridge
1001 19th Street North
Arlington, 22209
800-940-3617
Biography :
Clint is the Director of North America, the U.K. and Ireland at BlackBridge, which owns and operates the RapidEye constellation of five identical satellites used to monitor agriculture. He has played a leading role in the development of BlackBridge s monitoring programs that began in the U.S. Corn Belt and have grown to include major agriculture production regions across the globe. Clint spends much of his time focused on the integration of satellite imagery with technology platforms from Ag tech firms who serve the agricultural markets addressing crop intelligence, production agriculture, precision agriculture and crop insurance.
BlackBridge Monitoring Program for Agriculture leverages the RapidEye constellation of 5 identical satellites, which image up to 5 million km² every day. The program provides access to an enormous pool of 5-meter, 5-band in-season imagery allowing for accurate and timely extraction of crop-relevant information. BlackBridge's cloud-based delivery and discovery solution lets subscribers have fast and easy access to the acquired imagery over their areas of interest shortly after collection in addition to archived imagery from previous seasons.
Speaker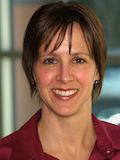 NovAtel, Inc.
403.295.4980
Biography :
Sara Masterson is the Business Development Manager for Correction Services at NovAtel. She was responsible for the development and launch of TerraStar services within NovAtel and is now focusing on growing the subscription business at NovAtel and developing additional services for NovAtels key markets. She was the Product Manager for NovAtels OEMV and OEM6 product lines from 2003-2009 and Portfolio Manager for OEM6 receiver, enclosure and antenna products from 2009-2011. She joined NovAtel in 2003 after 6 years working in the marine navigation market with Thales GeoSolutions in San Diego. She also spent 6 years as a Naval Reservist in the Canadian Armed Forces while obtaining a B.Sc. in Geomatics Engineering from the University of Calgary.
NovAtel CORRECT combines GNSS correction data from TerraStar's global reference network with NovAtel-designed algorithms to yield robust sub-decimeter positioning without the need for a nearby base station. In this session, you will learn about precise point positioning (PPP) using TerraStar corrections and how this can be used in applications requiring better than 10cm (4") accuracy. The talk will explain how PPP works as well as summarizing the benefits and tradeoffs compared to other solutions like RTK and WAAS. Results from real-world agricultural testing in North and South America will be presented to illustrate what kind of performance a user can expect in both open sky conditions and when operating near tree lines.
« Return to program