InfoAg 2015 Session
Opening Plenary Session in Regency Ballroom ABC, sponsored by IPNI
| | |
| --- | --- |
| Moderator | : Steve Phillips |
| Date/Time | : Tuesday, July 28, 2015 | 9:00am - 11:00am |
Speaker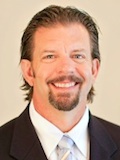 International Plant Nutrition Institute
256-529-9932
Biography :
Dr. Steve Phillips is Director of the Southeast United States region of the International Plant Nutrition Institute (IPNI). Dr. Phillips' duties include development and dissemination of educational materials focused on the efficient and effective use of plant nutrients. In addition to his regional responsibilities, Dr. Phillips also serves as chair of an international IPNI workgroup focused on spatial and temporal variability issues in agriculture. Dr. Phillips holds a B.S. degree from Cameron University in Lawton, OK, and M.S. and Ph.D. degrees from Oklahoma State University.
2015 marks the 20th Anniversary of InfoAg. From the 1995 conference at The Chancellor hotel in Champaign, Illinois where the attendees totaled about 800, InfoAg has grown, shrunk, moved across town, across state lines and called six venues home. This latest edition of the premier precision ag conference boasts its largest exhibit hall and sponsorship support. Attendence is predicted to set a new record as we settle into a second year in St. Louis.
With all the changes in the conference the technology and the issues around precision agriculture also reflect the changes in the industry. As we take a look back over 20 years of innovation, we set a new baseline on what is possible with the technology and data analysis capabilities of today, and provide multiple visions of what may be possible in the next 20 years in one of the most dynamic industries on the planet.
Speaker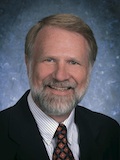 IPNI
772 22nd Ave S
Brookings, 57006
602-692-6280
Biography :
Paul Fixen grew up in southwestern Minnesota on a crop and livestock farm. He earned his B.S. degree in agricultural education from South Dakota State University in 1975 and his M.S. Degree in agronomy in 1977. He obtained a Ph.D. in soil fertility/soil chemistry from Colorado State University in 1979. After graduate school, Dr. Fixen joined the Soil Science Department faculty of the University of Wisconsin in Madison with extension and research responsibilities in row crop soil fertility. Two years later he returned to South Dakota State University with research and teaching responsibilities in soil fertility. In 1989, he was selected as Northcentral Director of the Potash & Phosphate Institute (PPI) and in 1996 promoted to Senior Vice President. In 2007, as PPI was absorbed into the newly formed International Plant Nutrition Institute (IPNI), he was appointed IPNI Senior Vice President, Americas and Oceania Group, and Director of Research. Currently, IPNI supports over 150 research projects at universities and agencies in many countries around the world.
Comments about the first InfoAg and Tri-Society activities involving precision ag and data issues in the Minneapolis Annual Meeting in November.
Speaker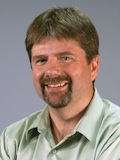 CropLife Media Group
37733 Euclid Ave.
Willoughby, 44094
440-942-2000 x142
Biography :
Paul is the Group Editor for the CropLife Media Group at Meister Media Worldwide, with full editorial responsibility for CropLife, CropLife IRON, and Farm Chemicals International.
The CropLife Awards of Excellence profile some of the most active participants in our industry. Paul Schrimpf will announce the winners and pass out the hardware to the winner in each of four categories: Extension/Research, Crop Adviser/Entreprenuer, Farmer, and Legacy.
Speaker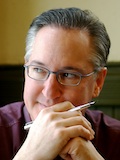 544 E. Ogden Ave.
Milwaukee, 53202
Biography :
David Zach is one of the few professionally trained futurists on this planet, having earned a masters degree in Studies of the Future from the University of Houston-Clear Lake. Of course, this was way back in the 1980s, so it's pretty much history by now. Since then, Dave has worked with over 1400 associations, corporations and colleges offering insights on the personal and professional impact of strategic trends. In other words, he gives funny and thought-provoking keynote speeches on the future of technology, economics, business, education, demographics and society. He reads a lot – and he reads a lot more about the past than he does about the future. He knows that change is vital but it's also overrated and in this time of tumultuous change, it's far more important that we find the things that don't change and shouldn't change. Tradition and change are really choices, and we are only prepared to choose wisely when we look far and wide for causes, implications and lasting value. Dave has only had two real jobs; one with Northwestern Mutual and the other with Johnson Controls in the roles of environmental scanning and strategic planning. Along the way, he taught Future Studies in the School of Education at the University of Wisconsin-Milwaukee. Since 1987, he mostly sits and read everything he can and then designs fascinating presentations that leave people either engaged in vivid conversations or quietly reflecting on what it all means. He gives talks about 50 times a year and really wishes he would write more. He is the author of two books, so far. Dave is on the board of the American Institute of Architects and on the board of the American Chesterton Society. Past activities include: Wisconsin Small Business Development Center Advisory Council, AIA-WI Board, Future Milwaukee Advisory Board, Community Advisory Board for NPR station WUWM, board member of eInnovate, member of the downtown Rotary Club of Milwaukee, and chairman of the Goals for Greater Milwaukee 2000 Education Committee.
David Zach will take what we're all hearing about the future of ag and big data, etc and give you tools on how to make sense of it. He will emphasize how you can learn to uses the tools of a futurist in everyday practical ways.
« Return to program