InfoAg 2015 Speaker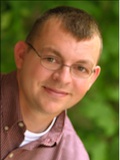 Mr. T.J. Stauffer
Rich Connell AGRI-SEARCH Inc.
Professional Agricultural Recruiter
PO Box 222
Clinton, IL 61911
217-543-2505
Biography:
T.J. was born and raised on his family farm near Clinton, Illinois. As a Precision Ag Technology Consultant, T.J. has worked with several companies to integrate agronomy and technology into practical solutions for crop producers. He understands the systems approach needed for modern crop production. He has held management positions specializing in team integration and business development. T.J. has a genuine passion for people and is uniquely gifted in team building and leadership development. He is a graduate of Central Bible College in Springfield, Missouri, and continues his bi-vocational ministry as an ordained minister with the Assemblies of God fellowship. As a minister, he provides transformational leadership to plateaued church organizations in need of revitalization. An avid outdoorsman, T.J. can often be found on remote wilderness lakes in Wisconsin, northern Minnesota, and Ontario, Canada.
Presentations: